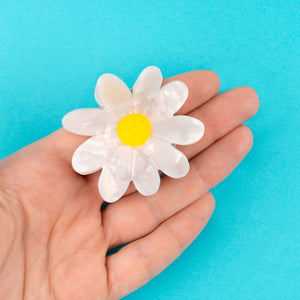 A pretty white and yellow daisy, to pay tribute to these little flower and butterfly clips that were all the rage in the 90's with a zigzag part! We have to admit we favor the modern and elegant version.
Measures approximately 1.75" x 2"
Made from eco-friendly, recycled cellulose acetate.